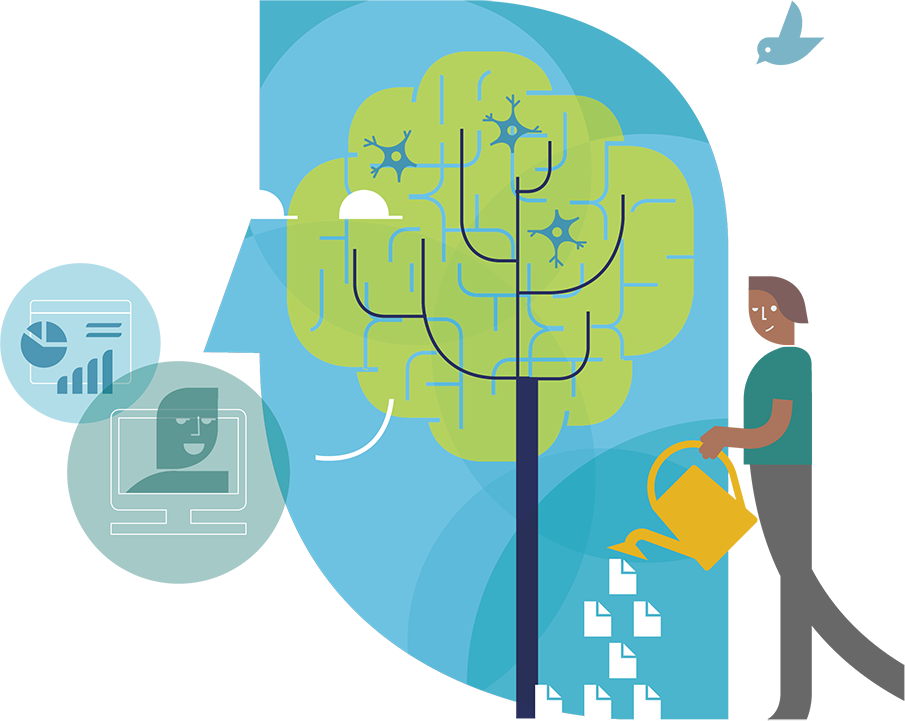 The neuroscience behind our latest insights
Webinars that simplify the science. Topical and credible themes are discussed in detail.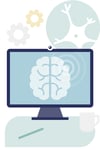 ---
Most popular
Our research has been peer-reviewed, tested by thousands of global leaders, and has delivered profound results in teams and organizations in the sphere of well-being and high performance.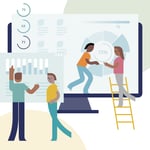 ---
These articles have been written by subject matter experts and specifically, our thought leader, CEO, and former neurologist, Dr Etienne van der Walt.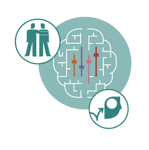 ---
Reports and Peer-Reviewed Papers
Peer-reviewed Paper
The development and validation of the Resilience Index
The comprehensive, inclusive, and cutting-edge measure of resilience
This index highlights three novel findings specifically:
It encompasses existing theoretical understandings of resilience but also includes two novel components: early-life stability and toxic stress

The index applies to individuals from high-, middle-, and low-income contexts.

It is the first to develop unique cut-off scores that classify individuals into low, moderate, or high levels of resilience.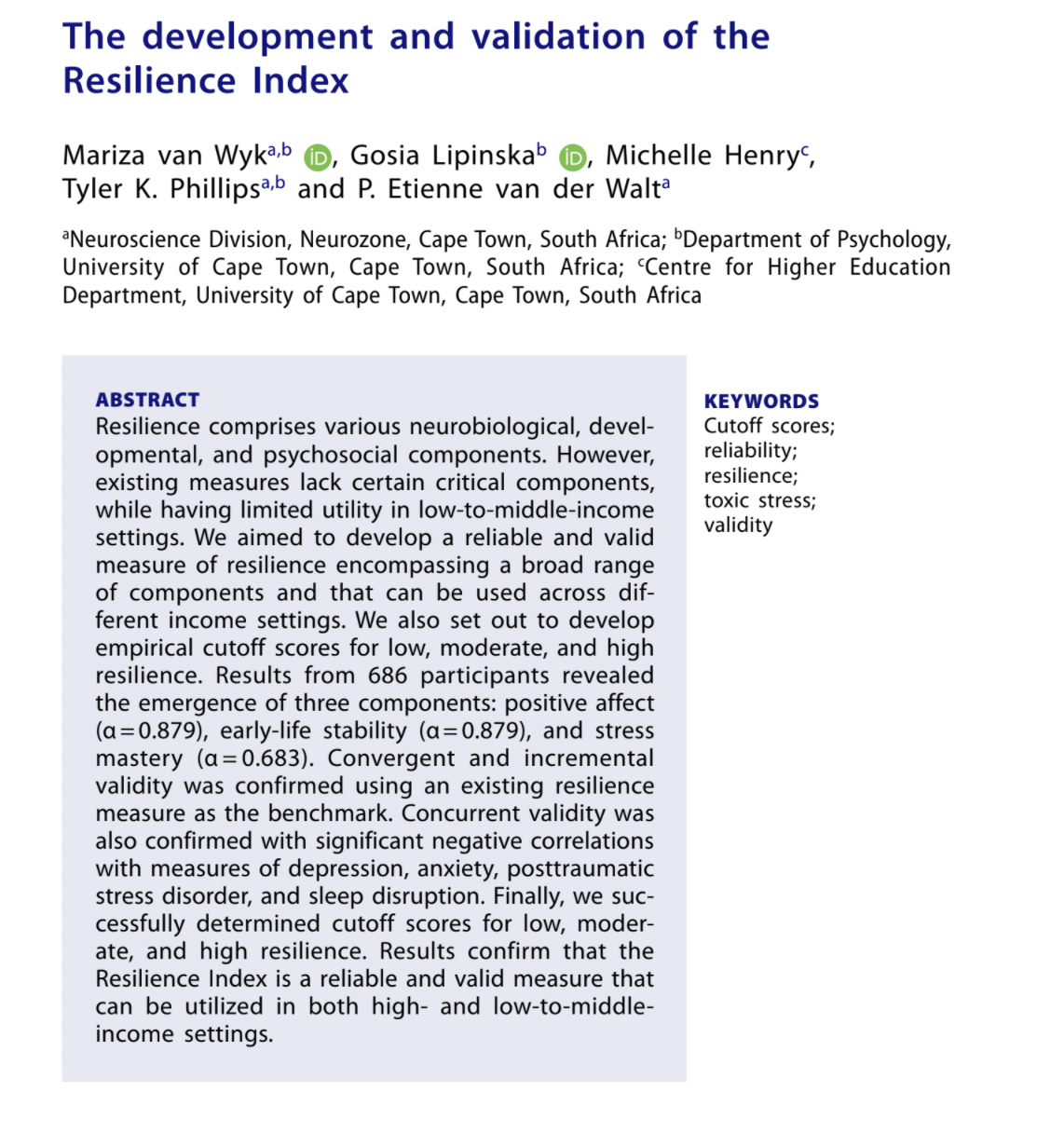 Peer-Reviewed Paper
The relationship between resilience and student success among a sample of South African enigeneering students
Behavioral predictors that underlie resilience were identified, and a framework for implementing behavioral interventions to enhance resilience was outlined
Student success was measured by looking at:
Academic performance

Turnover intentions, and

Brain-body optimization.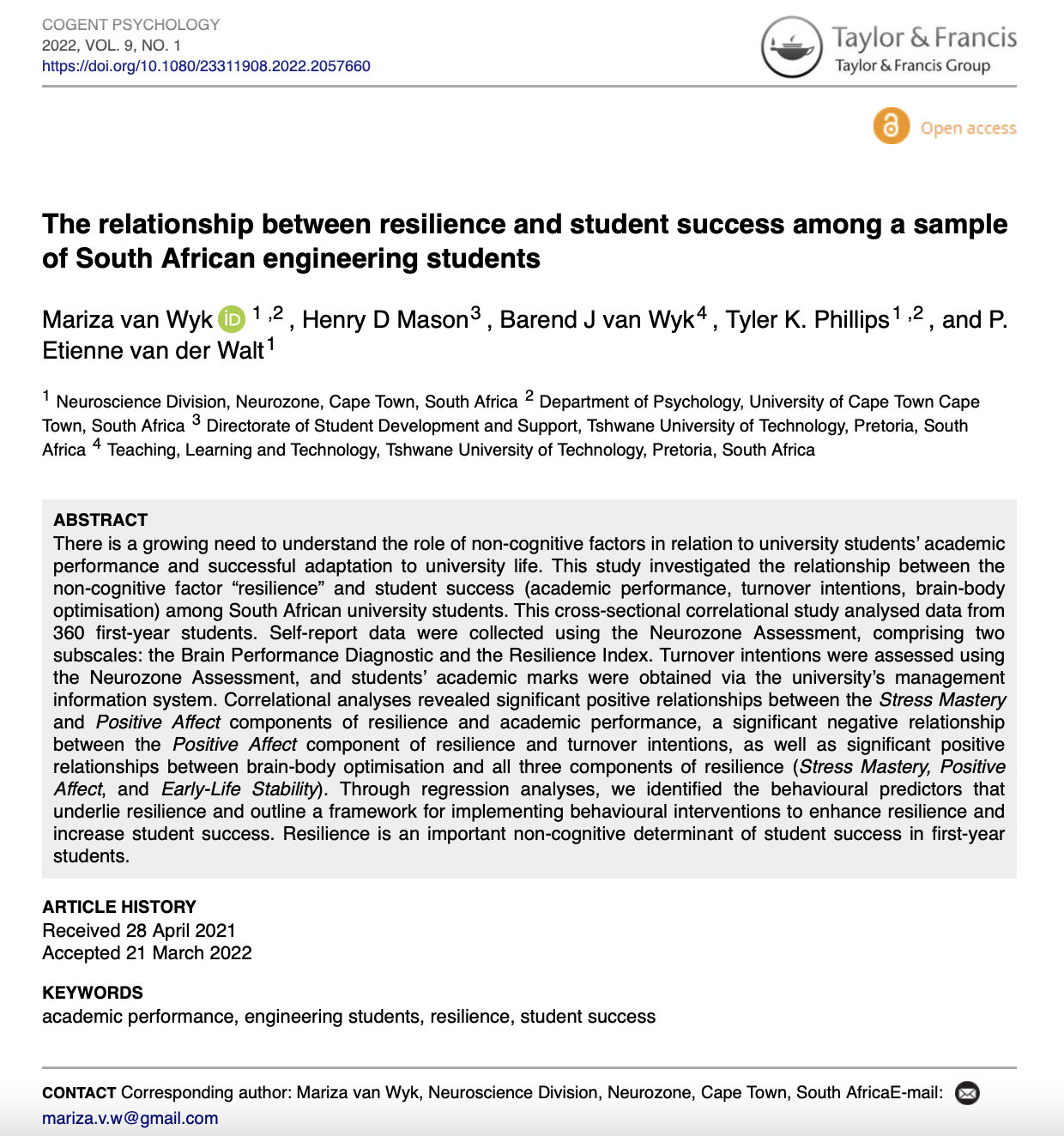 Research Report
Discover Predictors of Resilience
Learn about Neurobehaviors and how to unlock High Performance
This Index covers critical learnings to develop a high performance culture based on a credible and insightful five-year (2016 - 2021) study of almost 15,000 high performing leaders globally.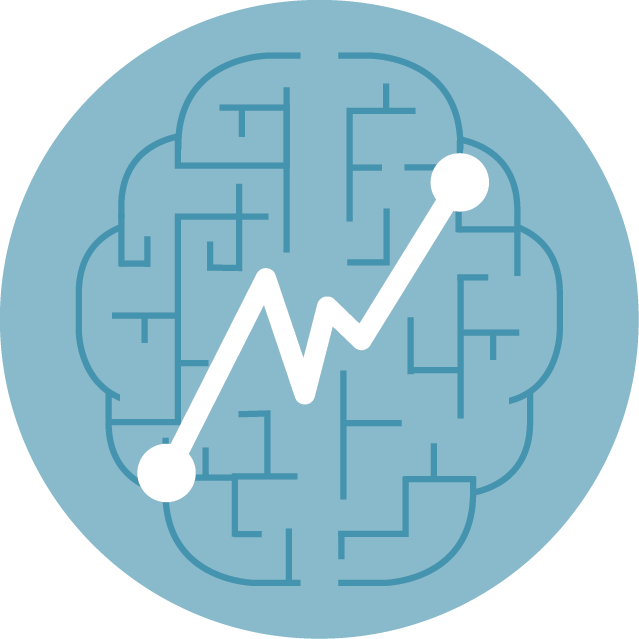 INTERVIEW
eNCA
Mental Resilience - Train your Brain
Watch Neurozone®'s CEO, Dr Etienne van der Walt, chat to the team of the popular South African talk show, Espresso Show, about the impact of the pandemic on mental health. Etienne touches on the difference between burnout and pandemic fatigue and elaborates on the interesting findings in Neurozone®'s Dynamic Neurobehaviours in the Workplace Index.
The Dynamic Neurobehaviors in the Workplace Index covers critical learnings and recommendations for leaders, coaches, human capital managers and HR directors to develop a high performance culture based on a credible and insightful five-year (2016 - 2021) study of almost 15,000 leaders and high performing individuals globally.
View Interview
PEER-REVIEWED PAPER
International Journal of Testing
The development and validation of the Resilience Index
View Abstract
Prevent burnout, build resilience, and unlock high performance