Neurozone® Terms of Service
Please find our latest Terms of Service here below.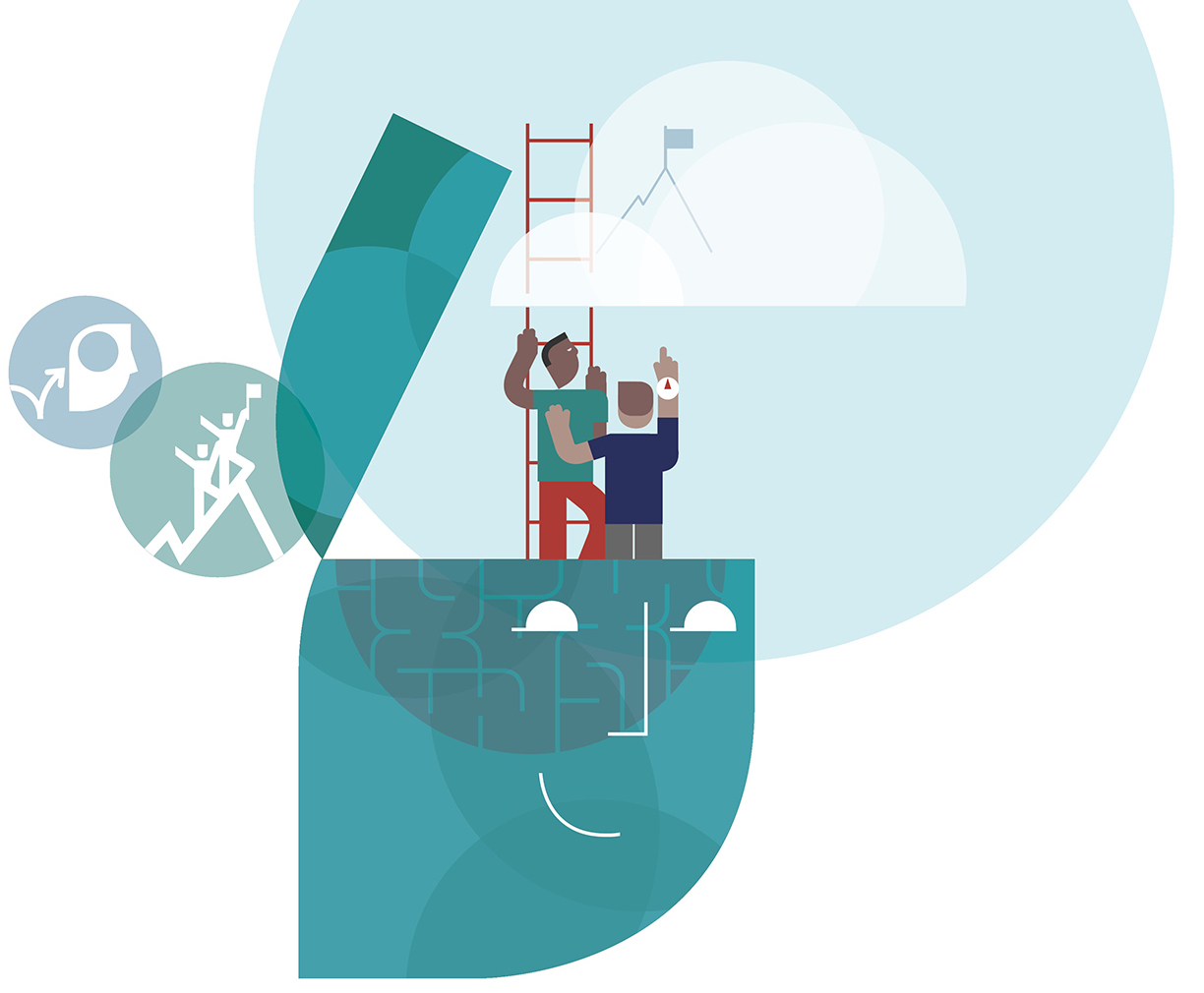 General Terms and Conditions
Neurozone® Working Hours: Our working hours are Monday to Friday 08:00 - 16:00 (South African Standard Time). We do not offer after-hour or weekend support.


Logging Technical Issues: If users experience any technical issues on the Neurozone® High Performance App, they should log these issues on our Services Portal.


Maintenance of Software: Neurozone® will maintain and continue to maintain the software at all relevant times for the duration of this Agreement, and agrees to continue to develop and expand the software application on which the Services are based.


Limitation on Usage: Access to the Service is limited to the Client and the Client's Personnel. The Client has a duty to ensure that no third party accesses the Service by using any username or other access method assigned to the Client.


Responsibility: Each party accepts responsibility for all of the consequences of their own activities and those of their personnel, agents, independent contractors and all others under its control when using or providing the Service.


Technical Requirements: Unless otherwise agreed in writing, the Client is responsible for acquiring, installing and maintaining all hardware and software required to access the Service and make use of the Service.


Intellectual Property: Both Parties undertake to comply with all intellectual property laws, and to do nothing related to or connected with this Agreement or its use of or provision of the Services or Neurozone® Software which may infringe the Intellectual Property Rights of the other Party or any third party.


Processing of Personal Information: Neurozone® and its Clients are each responsible for complying with their respective obligations under applicable laws governing Personal Information.


Privacy, GDPR and POPIA: Neurozone is committed to protecting your privacy and complying with applicable data protection and privacy laws. Please refer to our Privacy Policy and Data Protection Statement.


Terms of service per product: Neurozone® reserves the right to change and update the Terms of service for its product suite at any time. The following terms apply to each product:
Terms of Service per Product
1. The Neurozone® High Performance Course
The intent of this course is to provide you with insights and to equip you as the student of the course, to become the best version of yourself. It is meant for consumption by you as a paid student only.

Course materials belonging to Neurozone® (video clips, podcasts, tutorials, creative media, 3D models) may not be used in the facilitation of workshops, keynotes, or masterclasses unless formally permitted by Neurozone. Additional T's & C's will apply.
You are under no circumstances allowed to copy, reproduce, plagiarize, or use this content (copy, illustrations, diagrams, 3D model) in any way. All content here is under "Copyright© 2022. Neurozone® (Pty) Ltd. All rights reserved". When referring to Neurozone® in any documentation, you must also refer the reader to the Neurozone® website: www.neurozone.com.
If you are a coach, please note: Completing this course does not qualify you as a Neurozone® Advanced Certified Coach. To qualify as a Neurozone® Advanced Certified Coach, you need to complete this course, followed by a practical module. For more information on this contact coaching@neurozone.com

Failure to comply with any of these terms may lead to legal action.

Your access to this course is valid for a period of 12 weeks only, whereafter your access will be revoked. For coaches that complete the Neurozone® Advanced Certified Course, the access will remain open for 12 months.
Neurozone® High Performance Course Disclaimer
Any commentary, advice, information, suggestions, opinions, answers, or any other information that will be reported on is not intended to nor shall it be interpreted to amount to advice on which a User should rely. Such items are posted merely to guide the User on the subject of discussion. The User makes use of any such information at the User's own risk and at the User's own discretion.

The User indemnifies Neurozone® from and against any and all liability and responsibility arising from the User relying on such information. All forms of information and recommendations presented by Neurozone® are not intended or implied to be a substitute for professional medical advice, diagnosis, or treatment.
All content, including text, graphics, images, videos, podcasts, information, or other forms of communication or media contained on or available through Neurozone® is for general information purposes only. It is not intended to treat or cure any illness or health condition. Neurozone® makes no representation and assumes no responsibility for the accuracy of the information available and such information is subject to change without notice.
You are encouraged to confirm any information obtained from or through Neurozone® with other sources and review all information regarding any medical condition or treatment with your physician. Never disregard professional medical advice or delay seeking medical treatment because of something you have read or accessed through Neurozone®. Neurozone® will not be liable for any delay, failure, violation, or non-compliance with its obligations under these Terms if such delay, failure, violation, or non-compliance is beyond the reasonable control of Neurozone®.

Note: You will only be able to continue with this course after agreeing to the Terms and Conditions.



2. The Neurozone® High Performance App
App licenses are user-specific and cannot be transferred once allocated.




Unused licenses are non-refundable.




Please allow for a 72-hour window to load subscribers onto the app (this may be affected by payment terms).




Payment is on receipt of invoice, unless otherwise arranged.




The buyer is responsible for ensuring all subscribers loaded onto the App are aware of the Technical Requirements relating to devices in order to be able to download and use the Neurozone App.




The buyer is responsible for distributing a PDF document with downloading instructions and links to all the App subscribers.




The buyer is responsible for ensuring that the email address/es provided is correct and that subscribers know to use those email addresses to activate their App.




The buyer is responsible to advise the subscribers that they may be receiving email/(s) from Neurozone Pty Ltd.
3. The Neurozone® Analytic Report
The client is responsible for ensuring all participants that form part of the data collection process complete the necessary assessments in the timeframe as per the agreement.

Neurozone® reserves the right to proceed with report finalization without individuals who have not completed the assessments within the agreed upon timeframe.

Neurozone® reserves the right to impose a penalty should the client extend the initial agreed upon reporting delivery period.

Neurozone® Data Sharing
Ownership:

All methods, calculations, processes, and algorithms employed by Neurozone® for the provision of the Services, along with the resultant outcomes (i.e. composites of calculated responses, not raw response or item-level data), shall remain the exclusive property of Neurozone®.

All raw response or item-level data shall remain the property of the originating individual or data subject, even in instances of deidentification.

Neurozone®, at its sole discretion, reserves the right to provide clients with access to the aforementioned methods, calculations, processes, algorithms, and any of their corresponding outcomes. Such transfer shall be subject to Neurozone®'s determination and may be conveyed to clients as deemed appropriate. Should Neurozone® transfer any of the aforementioned data to the client, Neurozone® shall not bear any liability for the client's utilization of said data. The client assumes full responsibility for employing such data in a manner that aligns with ethical and legal standards.
Licensing of final report/results: In instances where outcomes are presented in the form of a report and/or calculated formats, Neurozone® may, at its discretion, grant a license to such report or calculated format. Such license shall be contingent upon the understanding that the report or calculated format is employed solely for the agreed original intended and permitted purpose.
Neurozone® reserves the right to stipulate the type of data, and the manner in which the data can and cannot be used, by written agreement with the client. Neurozone® will never share data collected for research purposes via instruments in the public domain. Neurozone® will never share psychiatric data of any kind, irrespective of the instrument used to collect the data.
Neurozone® reserves the right to charge for additional time spent on compiling, preparing, and sharing data.
Prevent burnout
Build resilience
Unlock high performance